Trying to post every week put it seems a week snuck by and here we are 2 weeks later.   We seem to keep ourselves pretty busy each day although it seems to be a lot of hurry up and wait then day slips by before you know it.  We started last week off meeting with our Radiation Oncologist. I asked her if they had read the MRI scans yet. She hadn't looked at the report yet so she read it real quick. The report read that the spinal area cancer has slightly worsened. Not exactly what we were hoping to hear. With that being said she feels that this is the first MRI on this machine and when we looked at the comparison images you can clearly see a difference in sharpness of the pictures which could just mean MD took a better picture than Banner so though it's very discouraging to not see the huge improvement we were hoping for in doesn't necessarily mean we have actually lost ground just not gained any in that region. Later in the week we were able to talk to your oncologist and he said his read of the MRI was the same. He feels it hasn't changed but said with Rhabdomyosarcoma it can sometimes be difficult to tell if treatment is effective because even if the cells are dead they show up on the image as there. He said if it's not getting bigger we are OK. Of course we will continue to watch that area. He also said that the radiation oncologist and he will be presenting Audrey's case for review to the entire Rhabdo doctor group at MD Anderson this week for everyone to review. We are very happy to have so many amazing doctors involved and reviewing her treatment protocol.  This week however both doctors told us they are happy with her condition and we will continue to move forward as planned.   
She is now done with 13 of her 25 treatments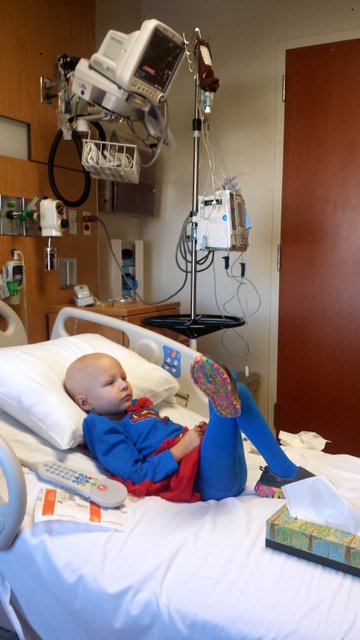 and seems to be doing pretty well. The 5 day chemo from a 3 weeks ago killed her blood counts so we had to do a red transfusion last Friday and this Friday as well.  They want her Hemoglobin's to be over 10.5 as they feel this makes the radiation more effective.
Cole has been doing well at school and seems to enjoy playing around the Ronald McDonald House. He makes friends and then they leave and then he makes new friends. It's amazing how quickly the faces change with the constant turnaround of families. We have made some good friends and when they get to go home you have mixed feelings. Happy they are going but sad you won't have them here to help pass the time with. Then there are other families that you can hardly wait for them to leave.
The last couple of weeks we have really enjoyed the different groups that have come to serve here at the Ronald McDonald House.  Some come in and serveus food then leave never talking to the families.  Others come to bring love and encouragement.  The crew from Southwest Airlines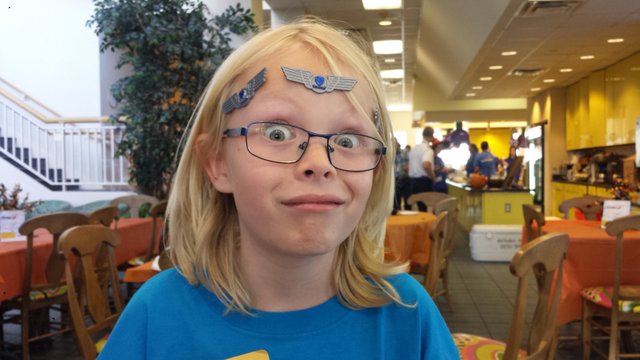 came by and brought the party.  They started working at about 6 AM preparing the food and fun for the day.  They brought pumpkins for the kids to carve, a face (or head)painting station, a DJ and adult drinks!  The food was really good as well.  It started at about Noon and went until 8.  Audrey got Olaf and Cole was a Gladiator.  It was great to see the kids dancing and the families getting a chance to just relax and have fun.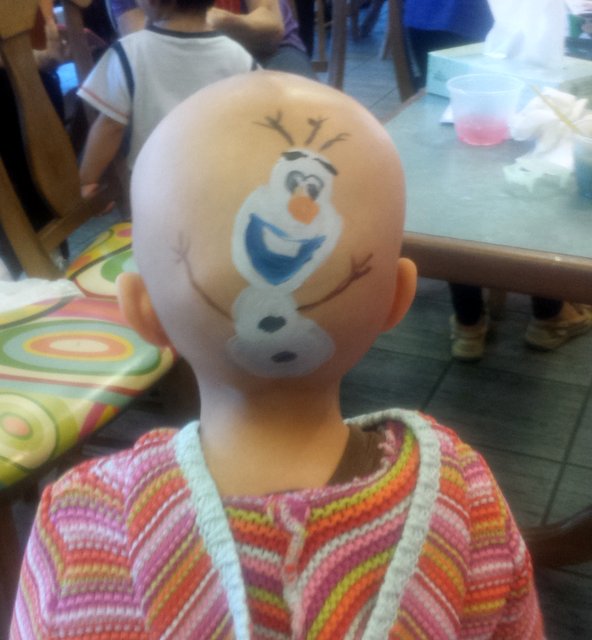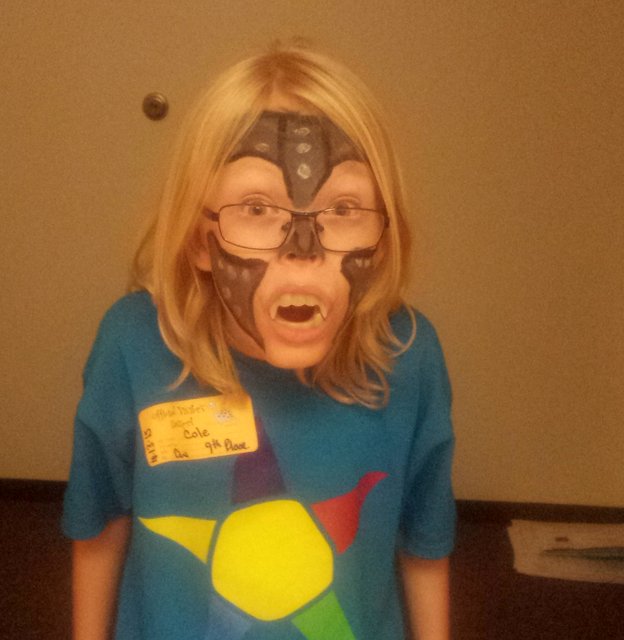 On Sunday an amazing group of ladies came by from a local sorority.  They cooked a great breakfast and then just played with the kid's.  I just sat back and watched as the kids and ladies ran around playing and laughing.  It made my heart smile.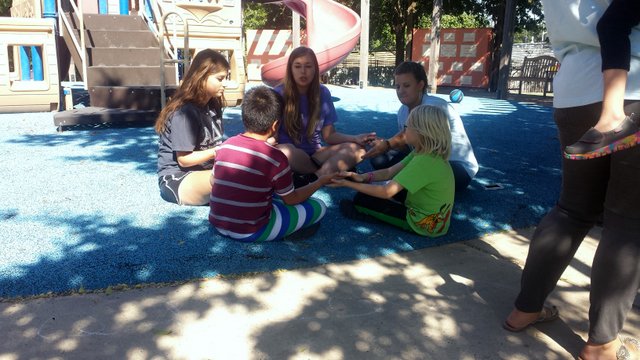 Then just last night we had another amazing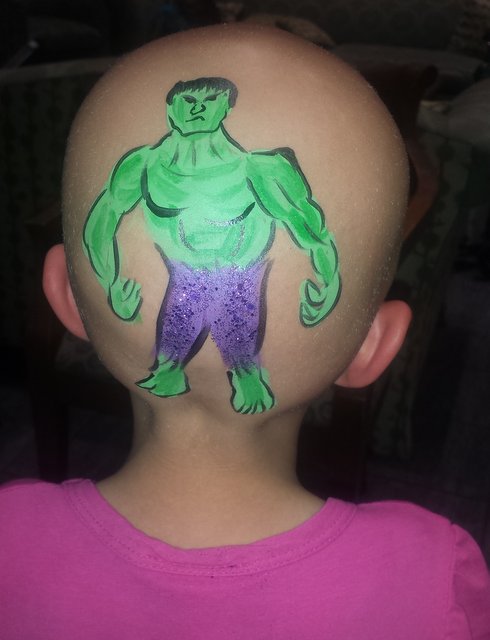 group of people that came to love on the house.   They had some wild and crazy friends along with them as well that made it that much more special.  And of course another face (or head) painter that painted amazing things on every kid that wanted one.  Audrey wanted the Hulk on her head and Cole got his whole face painted as Ironman. She painted none stop for many hours until every kid was done that wanted one.    There were many others that have come and served as well that were amazing and engaged with the families.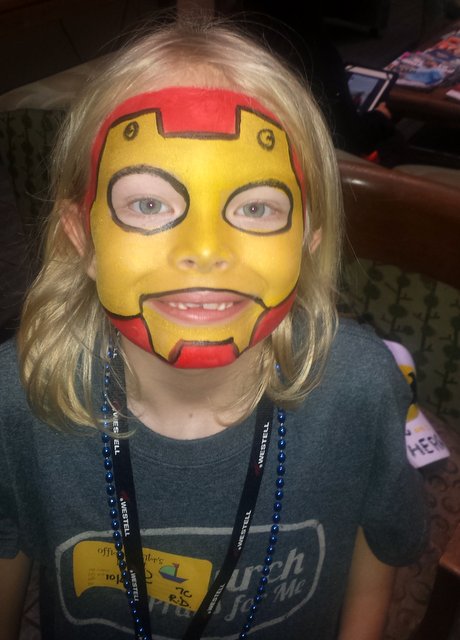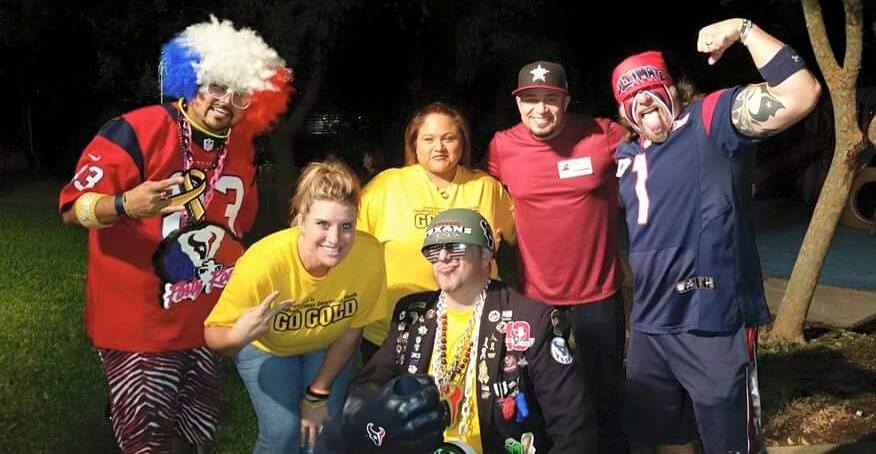 Next week Audrey is getting 5 more days of chemo and radiation.   We have Cole's birthday on Friday and Halloween on Saturday so I am sure once we get threw it will appear to of flown by.  We have been told that MD Anderson throws an over the top celebration on Thursday.  Can't wait to see all the fun that is going to be had this week.
And of course looking forward to watching the KC Royals win the World Series this week.  Wish I could make it to a game but will enjoy watching them with Cole as he has really gotten into watching them with me this year.   Guess KC is going to have to get to 3 series in a row so I can finally make one next year.